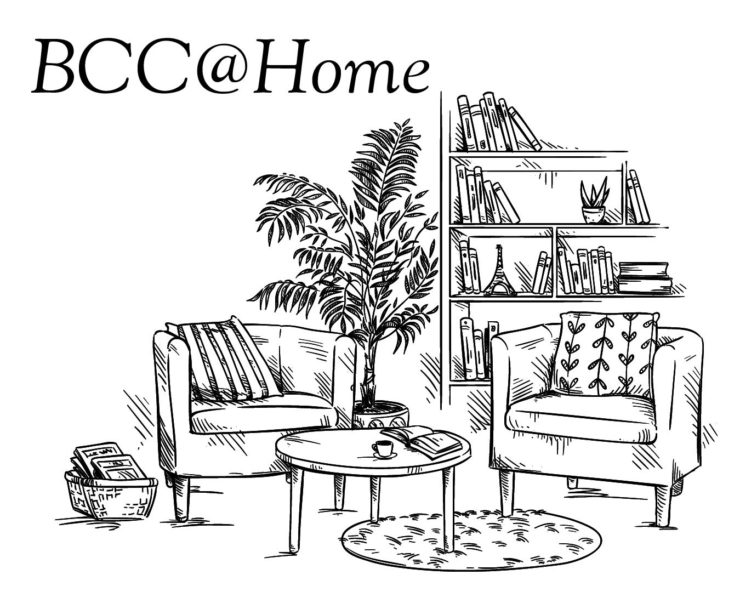 Book Club of California at Home (BCC@Home) is one of the many benefits offered to Book Club of California members.
Here is where we can share audio and video recordings of Book Club of California programs and lectures. Soon we will be adding electronic versions of the Quarterly News-Letter and other publications like the Annual Keepsake. You may also find electronic versions of limited-edition broadsides printed on our Columbian Press and other ephemera.
Access to these resources is provided to current Book Club of California members.
The next Virtual Community Meeting will be on
Monday, January 9, 2023 from 5:00pm-6:15pm PST on Zoom.
New Year's Resolutions & Bookish Plans for 2023
Planning to actually catalogue your collection? Thinking about going to more in-person book fairs? Wanting to visit the Book Club to see the treasures of the Sperisen Library? Maybe you're eager to take a class in letterpress printing or book binding? Join us to discuss your book-related New Year's Resolutions and share your reading, collecting, and book making plans for 2023 and beyond.
Register using this link (when active) for our Virtual Community Meeting.
---
The next Lunchtime with the Librarian will be on
Wednesday, January 4, 2023 from 12:00pm-1:00pm PST on Zoom.
Each month we take a close look at one of the library's treasures and delve into subjects from fine presses to book organization to type founder's catalogs.
This month we will be looking at How Cinderella Was Able To Go To the Ball from G.T. Foulis & Co. and works by Dard Hunter.
Guests are welcome to attend for some or all of the hour.
Register using this link (when active) for Lunchtime with the Librarian.
---
84 volumes of the Quarterly News-Letter are digitized and can be found on the internet archive.
To see past program calendars, you can see the collection here.
---
Video Recordings of Programs and Events | 2022